About
Jungle Indie Rock is an independent music portal specialized in new, emerging and under the radar bands, founded in 2010 for the promotion of new artists in a friendly context.
Although Jungle Indie Rock is based in Spain, we have collaborators from the UK, USA and Australia. In May 2015, we founded the music charity, The Jungle Project.
On our main website you will find articles, premieres, concerts, albums, playlists or videos that you can sort by labels according to your favorite music genre, country or even the year or decade that you prefer. We also have an international blog and a blog of Spanish music, both updated on Tumblr with short posts on a daily basis.
If you want to support our work, please follow us. Thank you!
   Contact

Bands, labels, agencies, publicists:  Send us your music
More information about submissions here. Please (please, please) don't add us to your newsletter list if we have not requested it and avoid to email us if it is not strictly necessary.
But, if there is a fire or you want to join our team: Contact us.
   Jungle Staff

MAR(Spain): Co-Founder, editor-in-chief, project manager, webmaster.
About: Biologist, journalist, and music lover. Mar started in music at age 12, learning piano and music theory. In 2010, she co-founded a music site with a couple of friends. That music site is now Jungle Indie Rock and the music charity, The Jungle Project.
---
JOHN (England): Co-Founder, CEO, Tumblr, The Time Machine.
About: Rebjukebox (John) is a punk and extreme bands lover. Collaborating and advicing to many music sites for years, Rebjulebox has been a pioneer of music blogs at Tumblr. He is the co-founder of Jungle Indie Rock, and the man behind our site's culture.
Links: Rebjukebox  |  Soundcloud  |  Twitter  |  Pinterest
---
BERNI (Spain): Producer, The Jungle Session, The Jungle Project.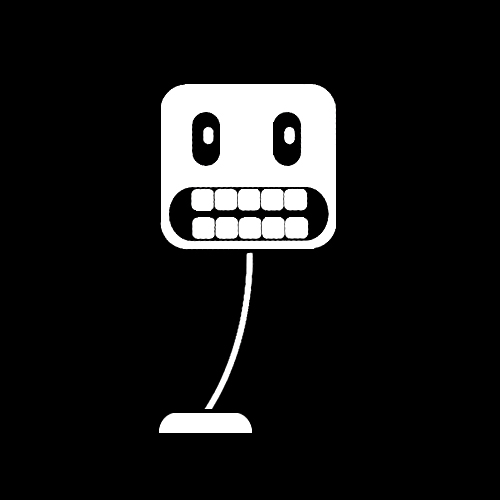 About: Bernardo Calvo "Berni", is a producer and audio engineer from Madrid. Owner of the recording studio, Studio B, Berni has recorded/produced the music of many artists of the Spanish indie scene, as Virginia Maestro, Juventud Juché, Cosmen Adelaida, Tigres Leones,…
---
DAVID (Spain): Collaborator, Jungle Spain.
About: A live music lover. We met David at all the interesting gigs in Madrid. Always supporting live music and small venues, David is covering new and under the radar bands for Jungle Spain, listening new works, attending rare gigs and writing about his discoveries.
Links: Twitter
---
MOLY (USA): Collaborator, concert reviews.
About: Molly is our US collaborator and the person in charge of the big bands, venues and festivals. With a very charming and fresh style, Molly is our eyes in the crowd, bringing you the exact perspective of a music fan.
Links: Groove
---
JAIME (Spain): Collaborator, Indiepedia, The Jungle Project.
About: Former Fundéu collabobrator, Jaime is developing a new project for Jungle Indie Rock, "Indiepedia". Studing different terms of the music industry and their translation into Spanish, Indiepedia will be a useful tool for music writers and bloggers.
Links: Twitter
   Former Members

Ash (Next Tone, Australia)

Matt 

(That Song You Wish You Found, USA)
Ben (Dream Folk, USA)
Roger (91.1 WDUB, USA)
Jordan Ellis (Jordan Ellis

,

 

USA)
Thomas (Noised, France)
Dao (Mi Rollo es el Indie, Spain)
daKradha (That Unknown Austrian Guy, Austria)

Nick H

(

Late Arrivals Club, England)
Clara Debalia (Stars Are Shining Bright, France)
Upsidedown81 (Upsidedown81, Spain)

DIF1960

(

Nick, Sweden)
   Collaborating Institutions
University of Alcalá: Collaboration agreement for the development of educational cooperation programs.
Studio B: Collaboration with the recording studio, Studio B in Madrid, Spain.
Former Collaborations:
   Head and logo credits
Monsteck Variketch, The Invasion by João Filipe Cunha: Our head and logotype was created by João Filipe Cunha. The monster family names, from left to right are: Vermistech, Vaitistech, Bilistech, Piriastitech and Kapastech. 
Following copyright instructions, find a list of all the alterations below:
Head: Buildings replaced by a black backgroung.
Logotype: Background replaced by black colour. Resolution improved.
Individual logotypes: Individual vectors over black background. Resolution improved.
Kapastech: We added a base on the individual vector logotype over black background, to compensate its weigh to the right.
New monster: Mollyteck was added to complete our staff members, based on the original style of the designer.